Hello again! Nice to see you back with us! We welcome you in our next article of the "Linkis HowTo" series. Today we'll discuss such an important thing as turning your Linkis off.
No matter why you might need it, sometimes it is important to turn Linkis tool off for sometime. We found out that eventually our users fail to find a way to disabling Linkis, and here we go: always glad to help.
As a matter of fact, there are two ways to turn Linkis off. Here we'll describe both.
Method 1.
Linkis can be disabled in the Linkis account settings. If you want to use that method, please follow those simple steps:
1. If you are not authorized in Twitter, please, sign in, then go to your account at Linkis.com.
2. Go to Linkis account settings tab: http://linkis.com/settings
3. Turn off the "Autobranding" feature.
Here you go, since now Linkis won't customize any of your links until you turn that feature back on. Also you can customize any link you want manually at My Links page.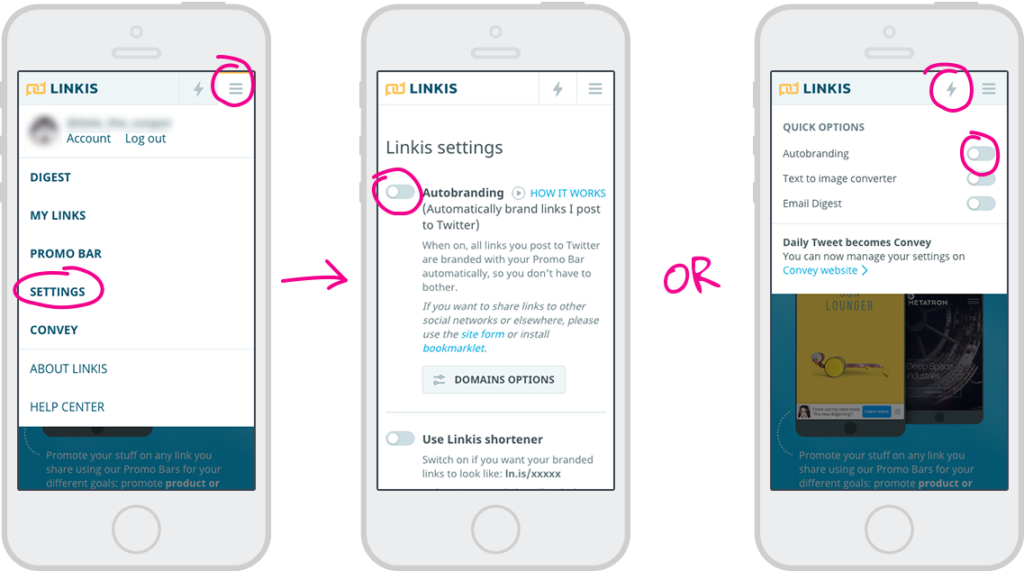 Method 2.
If you were not able to find the necessary tab among all those Linkis account menus, you can use the next method:
1. To begin with, you have to sign in at your account at Linkis.com via Twitter. Already signed in? Skip that.
2. After signing in you'll see a banner at the top of the page, and the button "Turn off everything". Just click that button and ALL Linkis features will be disabled permanently.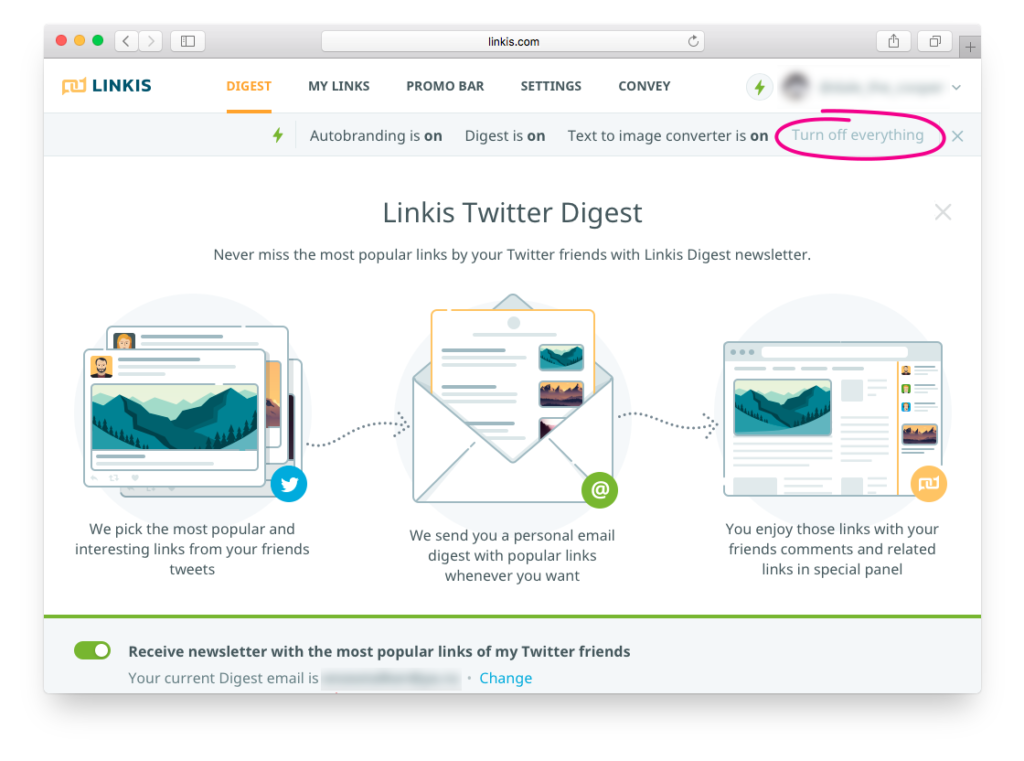 That's it. As you can see now, it is not that hard to disable Linkis in case you don't want to use it or need a break.
Still getting lost? Feel free to contact us on Twitter @Linkis_com or via [email protected]. Hope that helps, and may the Force be with you!