Linkis HowTo – Linkis Digest
Hello and welcome back to our blog! Hope it useful for you. Today we are going to talk about Digest feature – how to use it. And what is more important, why do you ever need it.
Linkis Digest is a tool that allows you not to worry about your Twitter feed. Its' algorithms will automatically pick the most interesting and relevant news and posts made by your friends and send them on your e-mail. The Digest uses neuron network protocols so it will eventually become smarter and pick everything you might be interested in.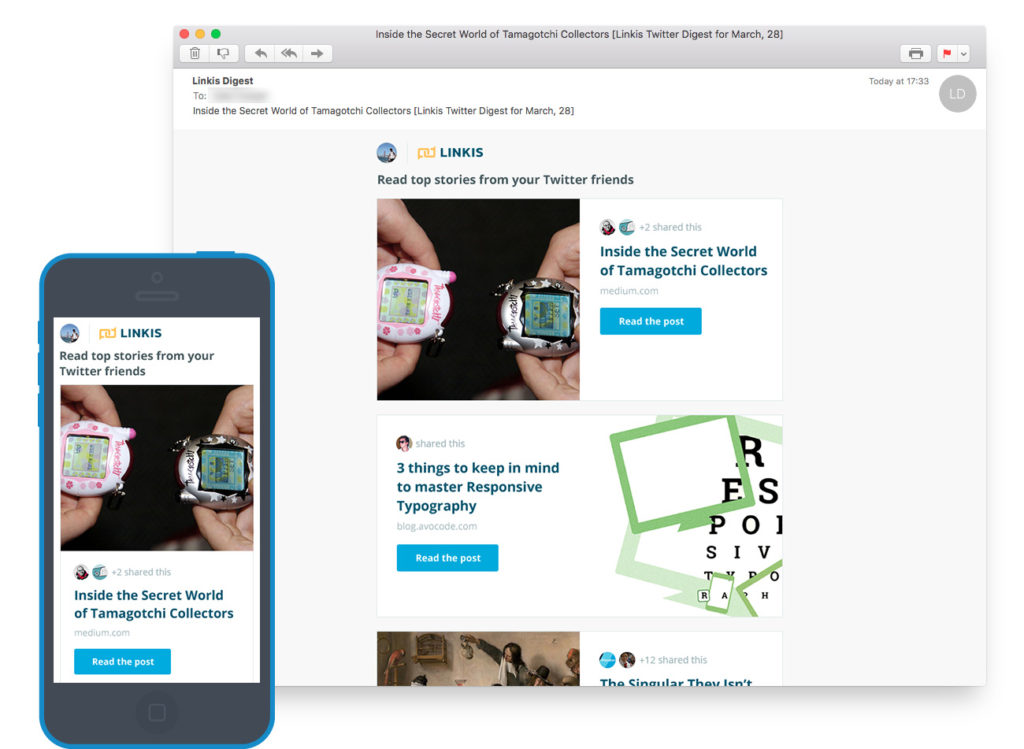 Besides that, Digest can put some interesting data to read in the every letter, so you'll inevitably expand your social circle and see more interesting things here.
So, to turn the Digest on first you have to go to your Settings menu.
There just click on the Digest header. You'll go to the Digest adjustments menu.
To turn it on or off just click the button "Receive newsletter with the most popular links of my Twitter friends"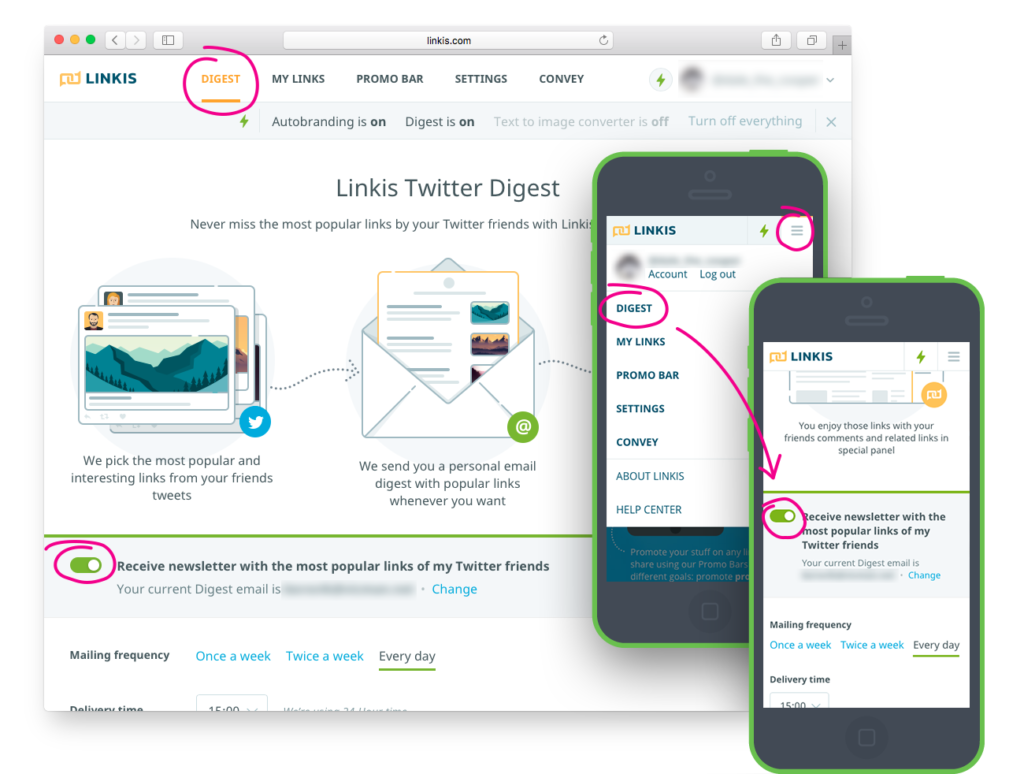 Also there you can enter the e-mail you want to receive Digest.
A bit lower there are three tuning bars: Mailing frequency, Delivery time and Time zone.
Using them you can tune the Digest mailing the way you like, from a daily mailing to a weekly summary.
That's it for today, hope all that info is going to be useful for you. Follow our blog, feel free to ask whatever is up in your mind in the comments section and stay well!