Linkis HowTo – Autobranding
Hello and welcome to the second article of the "Linkis HowTo" cycle. Today we'll speak of the "Autobranding" feature – what is it, and how do you use it.
Linkis Autobranding is a tool that will automatically add your Promo Bar frame to any link you share on Twitter. Note that the feature works only with Twitter. So, to give yourself more time for any other activities, you'll have to turn Autobranding on. That's easy to achieve.
At first, go to your account settings: http://linkis.com/settings
Now, when you got here, switch on the Autobranding feature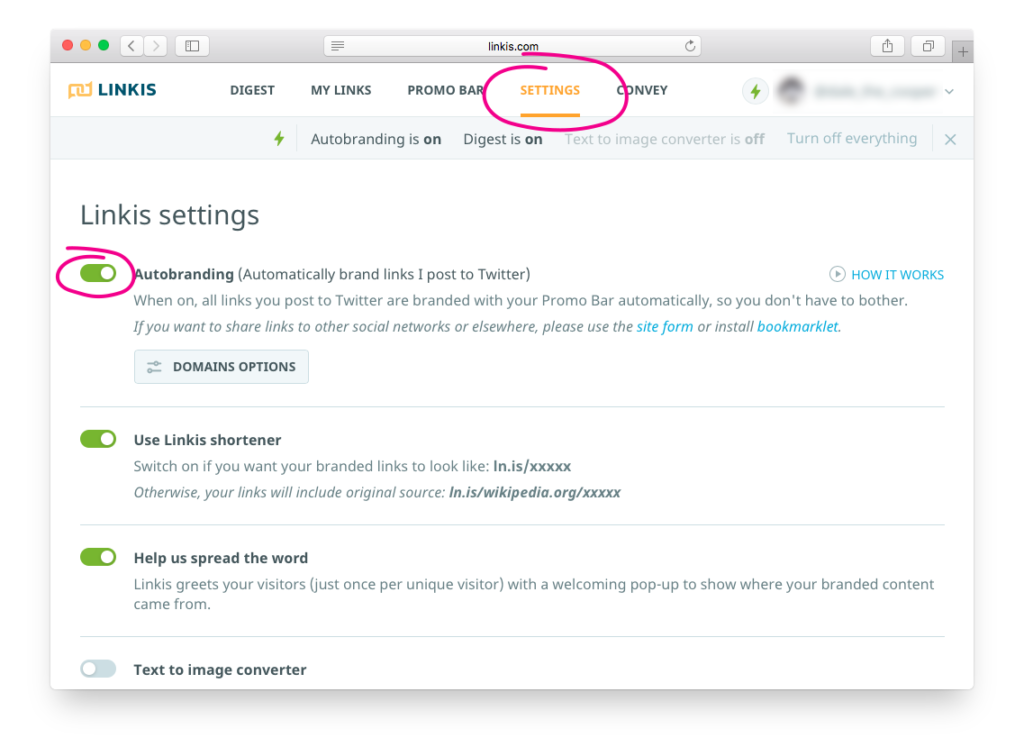 In case you getting lost among all those settings and menus just look at the picture above and follow the steps shown. That's easier than you might think 🙂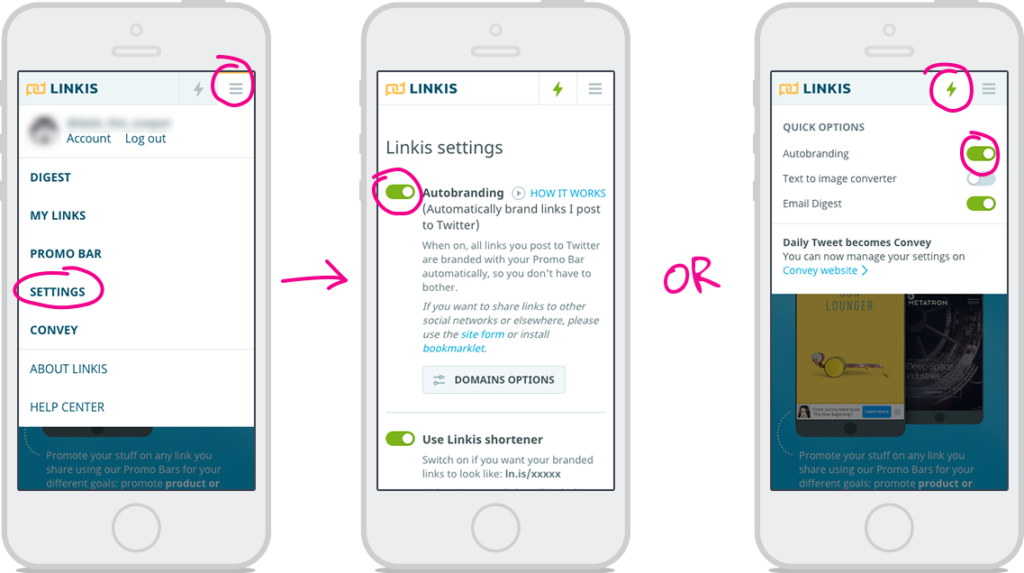 Be advised that if you don't want to add the Promo Bar to some specific website you share, you can exclude it from being branded.
To do this just follow those steps:
At first click the Domains options button
Then add the domain name to exclude it from branding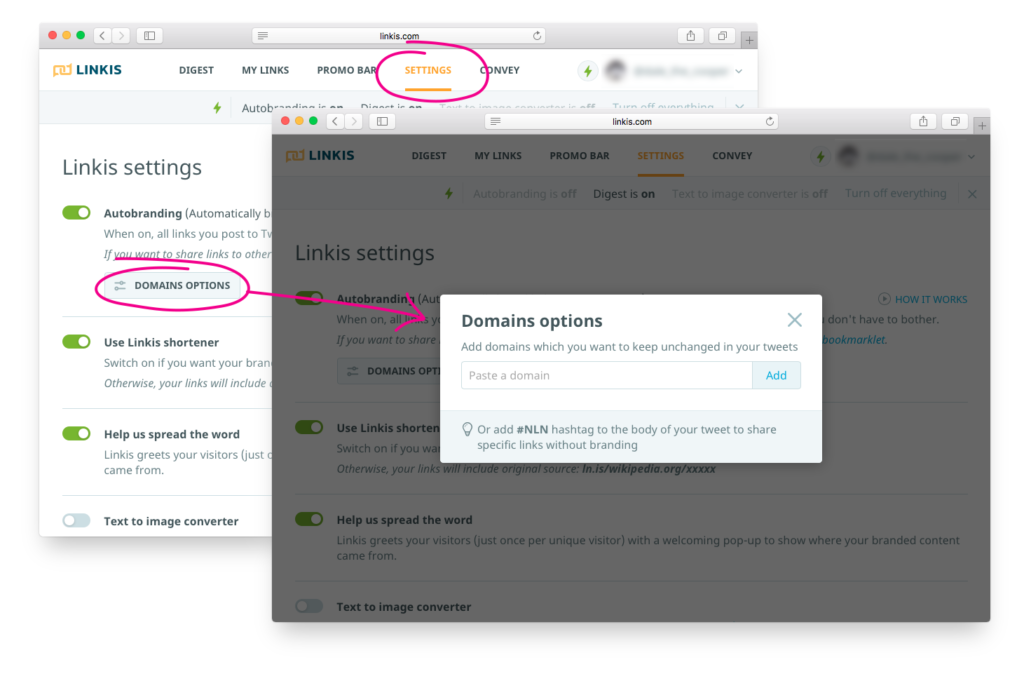 After that fine tuning you may proceed to posting. Just go to your Twitter and post something.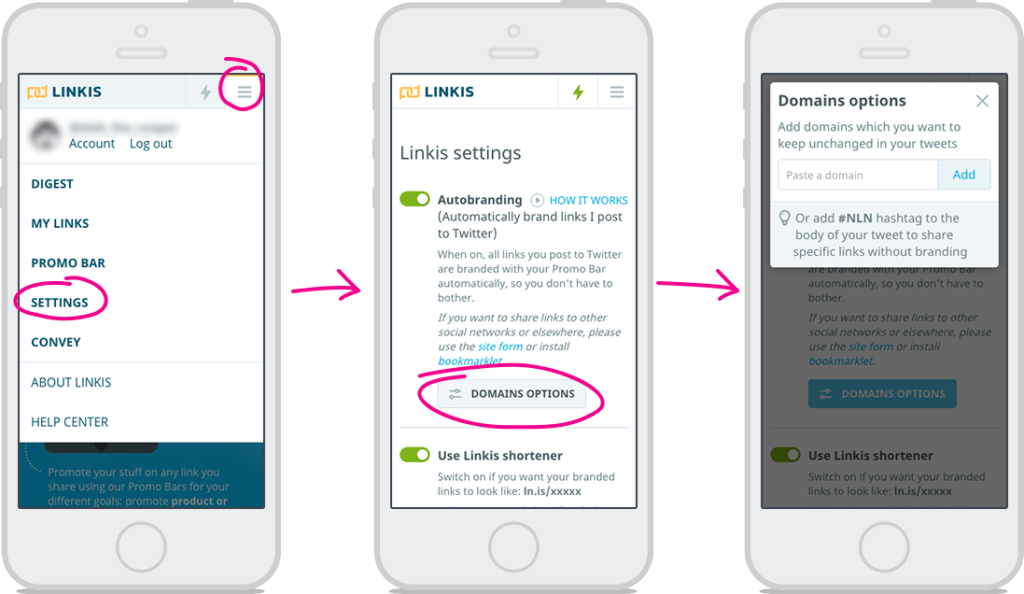 That's it for now. Hope, that was useful. Follow our blog, and if you have any questions, feel free to ask them in comments section. We'll answer anything.